New tea harvest machines for the future !
Automated tea harvesters have arrived!
The "Automated Tea Plucking Machine Production System" developed jointly by the Nippon Keiki Co. factory in Kagoshima, Matsumoto Kiko Co., and the Kagoshima Prefecture Center for Agricultural Development and Integration, won awards at the 11th Kagoshima Industrial Engineering Awards (grand prize), as well as the 7th Monodzukuri Nippon Grand Awards (Kyushu Bureau of Economy, Trade and Industry Award).
This system is in constant development and aims at reducing labor in an aging society. It is set to hit the market after the first tea crop in 2018.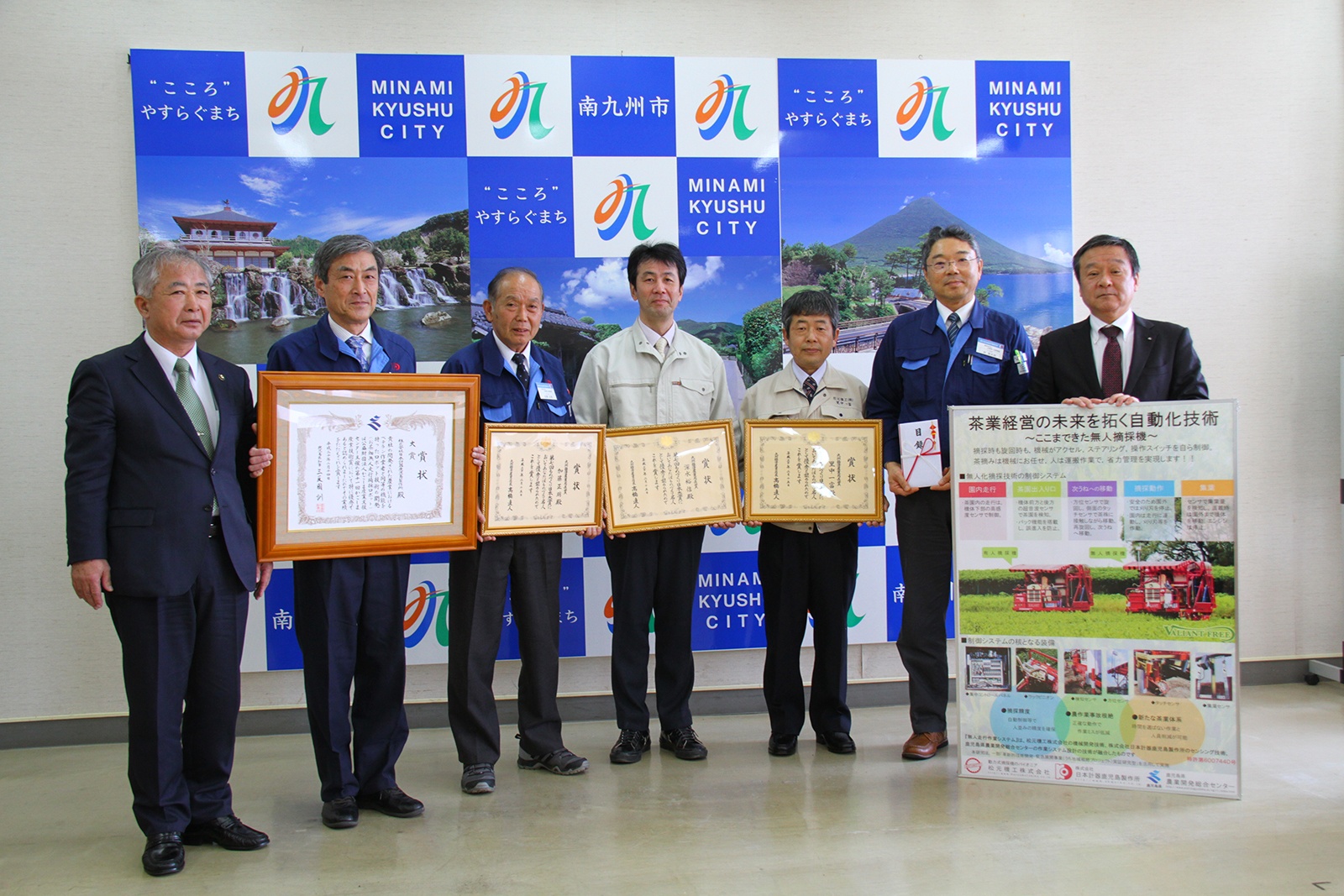 Automated Harvest Machine