THE CITY OF MINAMI-KYUSHU
The biggest producer of green tea in Japan!
Minami-kyushu City was established in December, 2007. At the same time, Minami-kyushu city became the city producing the largest quantity of green tea in Japan, with a history of green tea production going back 350 years. The current area of tea plantation is 3,421 ha (same size as 727 Tokyo Domes), with 613 tea producers, and 104 tea factories. These factories produce approx. 11,700 tons of Aracha (crude tea) per year (16% of domestic share) for a value of approx. 8.9 billion yen.
Furthermore, the city has been awarded a number of notable prizes every year in various competitions nationwide and in Kagoshima Prefecture, such as the Ministry of Agriculture, Forestry, and Fisheries and Area Prize. All producers are actively involved in GAP, ISO, Organic JAS, and many other third-party certifications to secure the safety of tea products and quality control of the entire process.
A total of 80 tea factories have already received these certifications. Minami-kyushu city is expected to play very important role for the promotion of Japanese green tea overseas."
WELCOME TO OUR GREEN TEA SHOP
Enjoy our products, for the first time available outside Japan !
For the first time available for sale for our overseas customers, we are happy to introduce a first selection of delicious and fragrant green teas from our network of Chiran producers. Looking for sencha? Organic green tea? Japanese black tea? Powdered green tea? We have it all!
Chiran tea is famous for its powerful umami and light astringency, but also for its sweetness. Our tea masters have made this first selection to give our overseas customers an excellent overview of what Chiran can offer.
The Chiran Tea association includes more than 100 different producers, we will include more and more of their products in the future and promote their hard work and incredible products.
THE CHIRAN TEA BRAND
Ei, Chiran, Kawanabe Teas united
Until 2016, Ei, Chiran, and Kawanabe Areas (that used to be 3 different minucipalities) had been proudly producing green tea for many decades under their own brands.
In 2007, these 3 different towns combined to form one new municipality "the City of Minami-kyushu" that became the city producing the largest quantity of green tea in Japan.
Now we celebrate an historical moment: as of April 2017, those 3 different tea production regions were finally united into one CHIRAN TEA brand. We are now ready to take new steps for the future.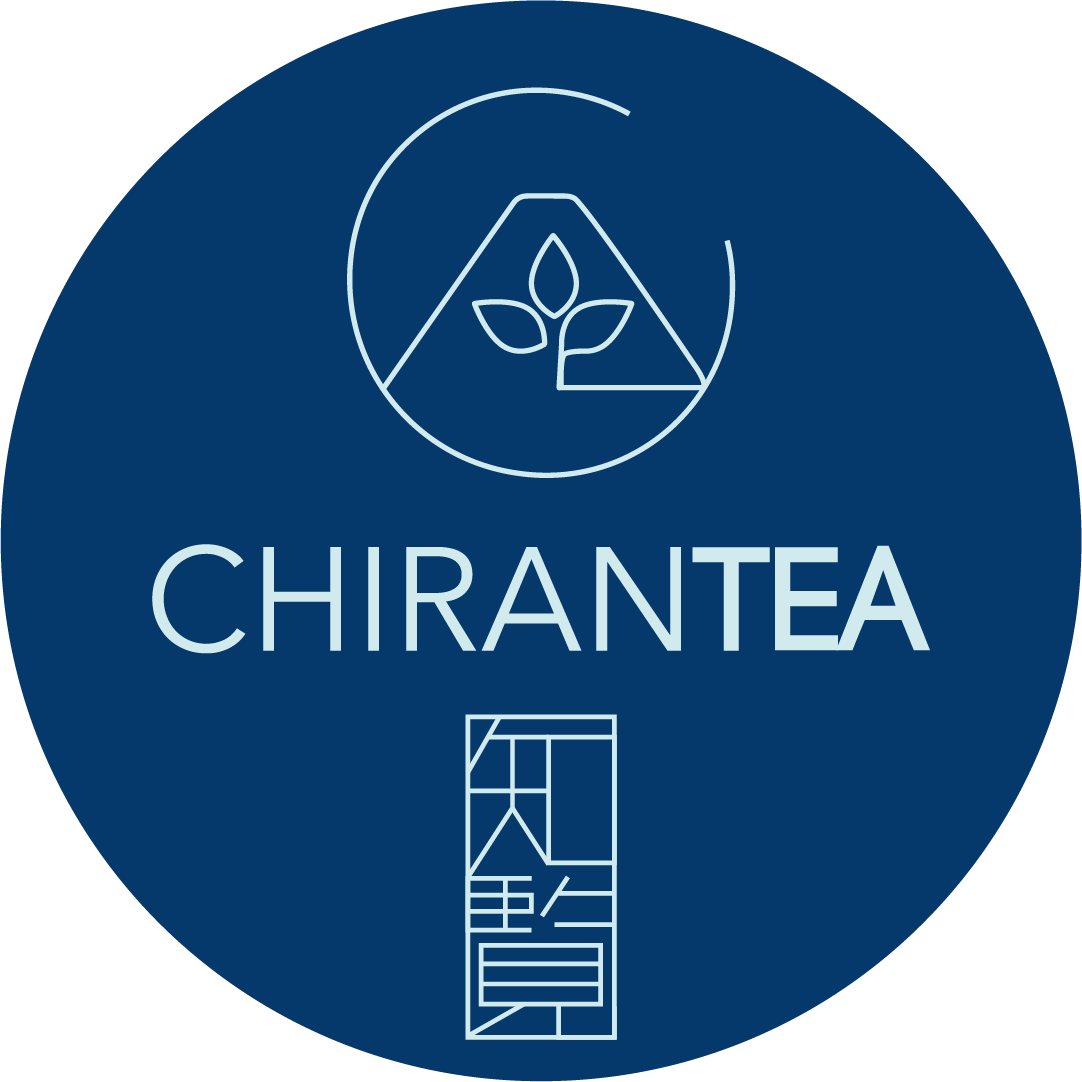 OUR LATEST INFORMATION
Find here below our latest information
DISCOVER CHIRAN
Between earth, sea and fire
Nested between the sea and the mountains, under clear blue skies and shining with the deep green of tea fields, Chiran boasts an incredible scenery that will please all your senses and makes your stay unforgettable.
Chiran tea is exceptional thanks to the remarkable combination of the unique geography and climate of Minamikyushu area. Earth, water, fire, wind: all elements have come together in this region to create different tea varieties of the highest quality.
Chiran tea trees grow between the sea and steep mountains, under the shadow of active volcanoes, in a warm and humid climate where Southern Pacific winds blow steadily.
Tea trees grow better in tea leaves absorb these elements and restitute them in a deeply satisfying and exquisite beverage, with a rich and delicious taste.
Wherever you are, with each sip of Chiran tea, you, too, can travel to this inspiring landscape and feel its beauty.
Don't forget to follow our Instagram feed, and our Facebook page for many other pictures & information.
Please come and visit us, and enjoy a true Japanese experience at Chiran !